Cute School Supplies for the 2020 School Year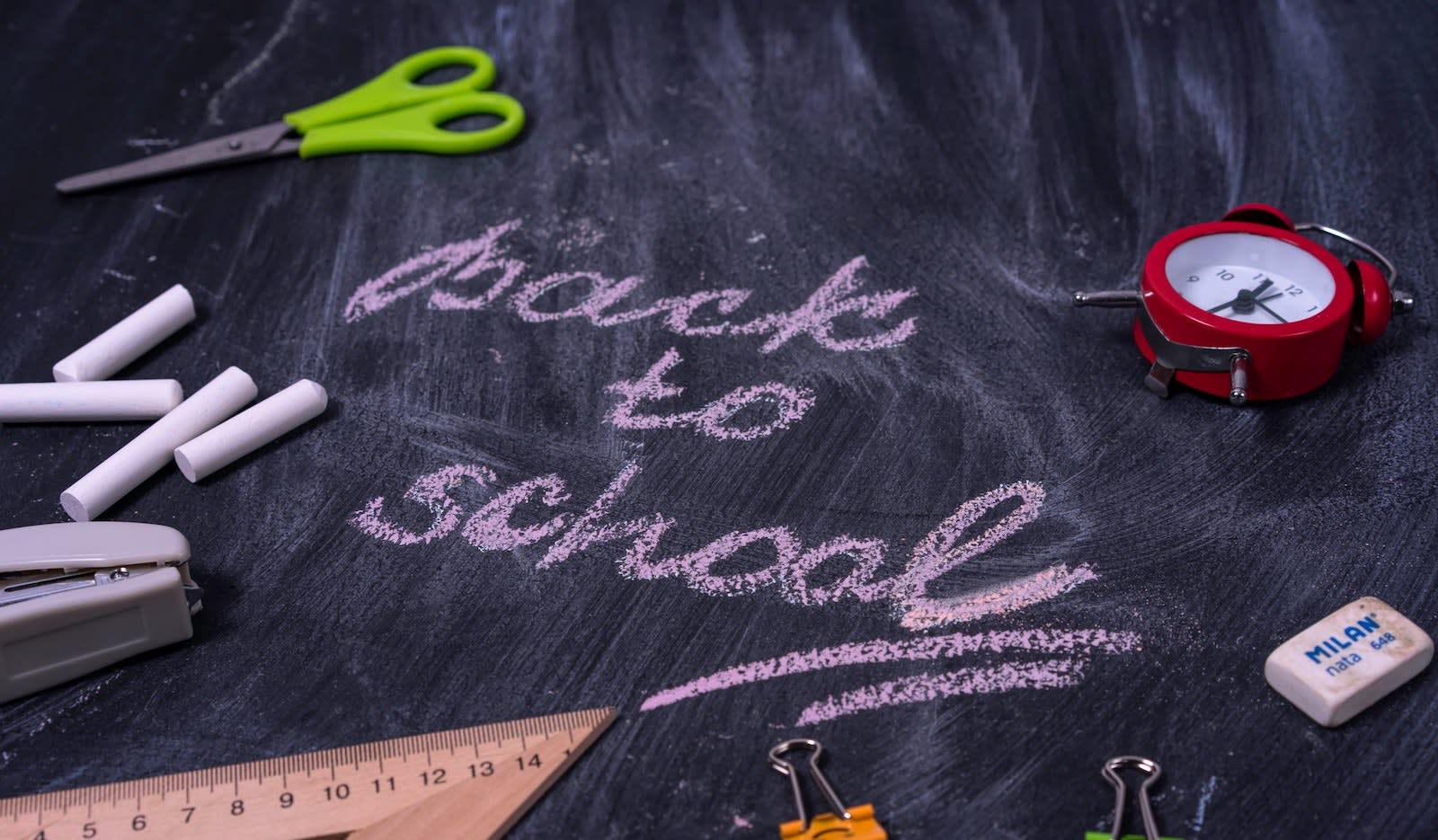 The holidays are coming to a close and it's time to head back to school. One way to banish the 'Back to School Blues' for your kids is to give them the gift of the most popular back to school supplies.
There are so many cute school supplies on the market today that you're going to be completely spoilt for choice. From pens, pencils, sharpeners, erasers, and notebooks to highlighters, fun art supplies, and bookmarkers, here's our rundown on some of the best back to school supplies for the 2020 school year.
Cute School Supplies for Girls
While most boys enjoy getting a new set of school supplies to start the new term, there's no doubt that girls can't seem to get enough of everything to do with stationery, especially when there are so many adorable designs around.
In fact, they're not just popular with girls in middle school and high school, but college students appreciate them too. Plus, we are sure it's no secret that there are many adults who have a secret obsession with cool notebooks, pens and desk organizers. And, whether you're young or old, pretty stationery always makes a great gift!
Must-Have School Supplies for 2020
If you're stocking up on supplies for the new school year, there are a few must-have items for every student.  Here are a couple of our favorites.
Pencil Bags and Carry Cases
Surely the most important new supply for school is the pencil case. It's the one thing that everyone gets to see so it's important that you get something cool and fun.
Luckily that's easy as there are so many different designs around, from see-through cases in neon colors to pouches decorated with cartoon characters. If you'd like something a little bit more grown-up; cases with animal print or with a metallic finish are perfect for college students.
Rose Gold Glitter Pens
Rose gold is everywhere this year, whether you're buying shoes, jewelry, clothing or glitter pens. Choose from pens with rose gold ink to pens with rose gold glitter casings. They're sure to make homework more fun and they'll come in handy when you want to write notes to your friends or fill in your daily journal.
There's no need for boring binders or folders when you can get them decorated with all kinds of images and prints. Whether you find one with your favorite film characters or covered with romantic flowers, taking notes will be a lot less dull with a folder that you love.
School Planners
Everyone needs a new planner to keep on track of classes and assignment deadlines. It's one of the most popular choices of adorable school supplies for college kids. Adorned with everything from unicorns, sweet cats and dogs to leopard skin prints and flowers, today's planners are not only practical, but they look really cool too.
Memo Holders and Desk Organizers
While pencil cases are very handy for taking your supplies to school, you also need somewhere to keep all your stationery at home. And that's where desk organizers and memo holders come in. They're the perfect place to put your pens and pencils and other necessities such as paperclips, scissors, rulers and memos.
If you're a middle school or college student, a desk organizer with a built-in charging hub for your phone or other technology will prove to be a very useful addition to your desk, while a desk or wall planner will help to ensure that you submit your assignments on time too.
Cool School Supplies for Middle School Kids
When it comes to school projects, it's helpful to have a selection of supplies that will help with cutting, sticking and painting. Items such as mini and full-sized staplers, glue and tape, colored pencils, pens, and paints will all help you to create great projects to ensure you get the best grade for your work.
Check out some of the fun designs for 2020 such as Unicorn tape dispensers, floral handled scissors, erasers designed to look like burgers and fries and sharpeners made to resemble porky little pigs. Having distinctive stationery makes any project much more fun!
Fun Art Tools and Supplies
Take your arts and crafts to new levels this year by stocking up on your collection of art tools and accessories. Necessary items include art paper, border trims, a glue gun, paint brushes, erasers, a paint palette, and paints. For more creative projects, you'll need glitter, ribbons, rubber stamps, shapes, buttons, feathers and maybe even some wiggle eyes.
Can't Get to Your Local School Supplies Store? Don't Worry
If you can't get to a local school supply store, it's easy to buy school supplies online. Simply find your favorite items, add them to your cart, pay and check out, and your delivery guy will bring them to your door. It's an easy way to buy all you need without even having to leave your home. Plus, with so many goodies on offer, you'll be able to find some really unique pieces that may not be readily available in your area.
Want Unique School Supplies? DIY Might Be The answer
Another way to get something unique is to make some of your school supplies yourself. It's possible to make cute DIY school supplies with washi tape and printed paper. By using your imagination, you can create one-of-a-kind designs by sticking tape and paper to plain stationery supplies.
You can also put together an attractive wall or desk planner where you can note any important dates, deadlines, and information.
All you need to do is invest in the basic art and craft accessories and get a little creative and you can make some really cute supplies for your classroom that will make going back to school so much easier.
Ring in the New Year with Cute School Supplies
A new start requires new stationery so it's time to invest in some new accessories and freshen up your pencil box. Whether you're in middle school, high school or college or you just love pretty stationery; you can never have too many pens, Sharpies, notebooks, journals, and folders.
Other top picks for school supplies include personalized lunch boxes, desk pencil organizers, electric pencil sharpeners, sticky notes, vinyl stickers (can be used to decorate stationary) and stainless steel drinking bottles.
Stock Up At OfficeCrave.com
If you're shopping for office supplies or school supplies you've come to the right place. OfficeCrave.com is a one-stop-shop for just about anything you could ever need for home, school, the office, or even a dorm room. We can make your back-to-school shopping simple. Just check out our huge selection of printers, ink & toner,  and even cute office supplies to keep you entertained.