Cute Office Supplies For Work & Home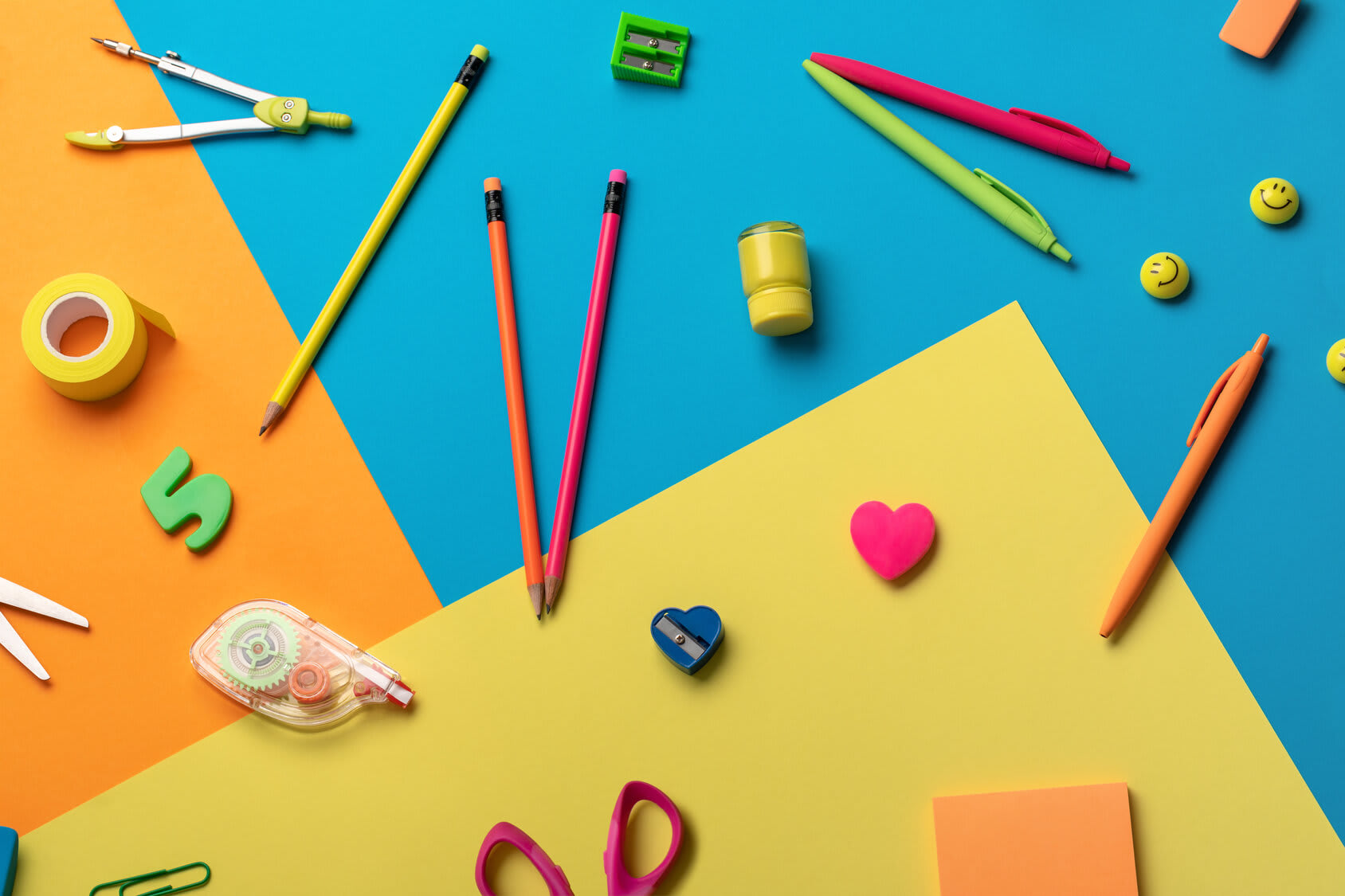 Nobody likes to work in a boring, sterile office space and neither should you. Giving your office a personal touch with these and other cute office supplies and accessories will ultimately make you feel more comfortable in your work environment. Make your office a fun place to be and your employees and clients will enjoy being there.
Today, we're bringing our selection of cute office supplies right to you. Take a look at our five picks below, and see what kind of accessories you could be sprucing up your own business in the near future!
Safco Zenergy Ball Chair
Increase your productivity and concentration and fix your posture at the same time with this funky Zenergy Ball Chair from Safco. It's a unique new take on office chairs, removing the back and forcing you to sit upright and maintain better posture. The ball shape of the chair also helps you improve your balance and build core muscle strength…just by sitting down!
The reason we think this is an adorable addition to any office is that it comes in pink (and a variety of other colors) so it's ideal if you want to spice the place up a little with a pop of color. When it's inflated it's 23″ in height, but this lowers when you sit down. A pump comes included with it, and it's really easy to move around.
This is a great option for collaboration areas, for modern start-up offices, or lobby spaces. It also makes a great addition to just about any office or home office.
Day-Timer Pink Ribbon Loose-Leaf Organizer Set
Why just be organized when you can be organized and support breast cancer research too? The Day-Timer Pink Ribbon Loose-Lead Organizer Set is a charming addition to your office attire, coming in a stunning bright pink and offering all the pages you need to organize your life and work. Every purchase supports breast cancer research, and the pink ribbon emblem helps you spread the word for men and women fighting breast cancer. You won't find this deal at your standard stationery shop!
It doesn't matter how old you are, or even if you're a man or woman, this stylish pink organizer is great for planning your day, booking in appointments, taking important notes and so much more. It features a starter set of 12 months of undated pages, 12 tabbed monthly dividers, and a 24-sheet lined note pad. The page locator and zip pouch are nice added touches, too.
It's also a good size for getting down enough notes without bogging you down at 8.5" by 5.5".
If you prefer the old-fashioned way of keeping tabs on your day-to-day activity, or you prefer the security of not putting important business minutes and notes on the Internet, then this is the perfect addition to your office.
AT-A-GLANCE Aspire Weekly/Monthly Planner
Are you one of those people who needs to see your notes written down? Prefer hand-writing your plans and schedule than typing them up on your phone? This old-school weekly/monthly planner for 2019 is a great addition to your office, and it looks cute too!
The ring-bound planner comes in bright pink with the phrase "best year ever" emblazoned on the front in gold.
Here's what else you need to know:
It covers 12 months from January to December and includes Julian dates for easy planning all year. You get one week for every two-page spreads with lined days for neater scheduling. You also get one month per two-page spreads, which feature unruled daily blocks for you to fill in with all your deadlines and schedules. There are a whole bunch of special pages and a two-sided interior pocket makes it easy to hold loose papers you pick up during your workday.
It's ideal for anyone looking to jazz up their stationary and stay organized.
Innovera Gel Mouse Pad
Those who decide to do away with their mousepads are doing their wrists a great disservice! With an Innovera Gel Mouse Pad, you protect your desk from scratches and marks, and you protect your wrists from hard surfaces that cause irritation and even injury.
Innovera built a wrist rest into this purple mouse mat and it's made of a soft, smooth gel material that both cushions and cools your wrist while you use your PC. The smooth surface also means your mouse effortlessly glides across the surface. It's easy to wipe clean, and the rubber backing means that it won't slide around your desk, whether it's made of wood or metal.
We count this among our 'must-have desk accessories' because of its fun shape and its bright color. It's ideal for literally any workspace, whether you've already kitted the place out with cute furniture, or you just want to add a splash of color to a boring corner or spot on your wall.
Alera AdaptivErgo Balance Perch Stool
Changing the way you sit can do wonders for your productivity and your posture. By ditching the old style of desk chairs that don't support your back and encourage you to be lazy, you'll be improving your posture, helping strengthen your core muscles, which will, in turn, increase your energy and focus at work. Instead of slouching, you'll sit upright and you'll start to tick things off your to-do list faster – it's a win-win!
This Alera AdaptivErgo stool will make a cute addition to your office, and it comes with a whole range of features that make it comfortable and easy to use.
The extra-wide handle provides a nice, confident grip, and it also offers a full 360-degree range of motion. Need to turn around? No problem, the stool can handle it! You can even change the height of the stool with a simple, one-touch button. Press it and you'll go up or down.
The seat itself features a waterfall design, too. That means there are no uncomfortable edges, and you'll be comfortable whether you're sitting for five minutes or an hour. This is an exceptionally well-made product that's ideal for waiting rooms, meeting rooms, conferences, training, and so much more.
Mead Shape It Up 1-Subject Notebook
If you're looking for cute stationery options, we have something great for you! The Mead Shape It Up 1-Subject Notebook is both fun and functional for anyone looking to take notes and stay organized.
This notebook features high-quality, college-ruled paper that will resist bleed and keep your writing legible – no matter the type of pens you're using. Each sheet of paper measures in at 7 1/2″ x 10 1/2″, so it's easy to carry around but still gives you plenty of room on the page to work with.
The notebook is bound with wire for durability but the paper also features a 3-hole punch so you can easily move your notes to a binder or folder for better organization. You can also buy these notebooks in packs of 12, so you will receive plenty of color options for school or work. You won't find this deal in your average stationery shops!
Looking For More Cute Office Supplies?
Looking for even more cute office supply options? We've put together a Pinterest board that we are constantly adding new products and supplies to as well. You can see some of our favorite items below.
Buying Cute Office Supplies At OfficeCrave.com
Whether you're looking for adorable supplies, cute school supplies, or professional equipment designed to improve organization and productivity in your office, OfficeCrave has everything you need. We've been one of the biggest suppliers of office equipment and office supplies since our founding in 2006, and today, we offer one of the largest distribution platforms in the computer supply industry.
We combine competitive prices, a wide range of high-quality supplies, and friendly customer service to ensure that you always find the products you need. You can shop stationery, paper, pens, pencils, paper clips, binder clips, and so much more for a low price at OfficeCrave.com.
If you're having trouble finding the right products for your office, just give our customer service team a call and we'd be glad to help.