Class Up Your Workspace With These Cubicle Decor Ideas
Workplace design plays a critical role in the health and wellbeing of employees. It goes without saying that employees in a spacious, well-lit room will be more productive than employees stuck in a dark, cramped office.
This is why more and more companies are taking the design of workspaces and communal areas very seriously. In many cases, business owners will even bring in expert help to carefully plan out a workspace that best meets the needs of the company and its employees.
In many offices, the use of office cubicles is a highly preferred workspace design as it provides the happy medium of an "open" workspace, with colleagues remaining in close reach while providing the privacy employees crave to focus. However, cubicles can also get a bad rap for being small, cramped, and impersonal.
There is no rule that says cubicles have to be boring though.  With some simple cubicle decor ideas, you can transform your cubby into a comfortable and, dare we say, inspiring place to work!
To help guide you along in your office decoration ideas, we have put together a list of our top tips and office decor ideas for transforming any cubicle into a personalized and productive workspace. Prepare to be inspired!
Put Up Cubicle Shelves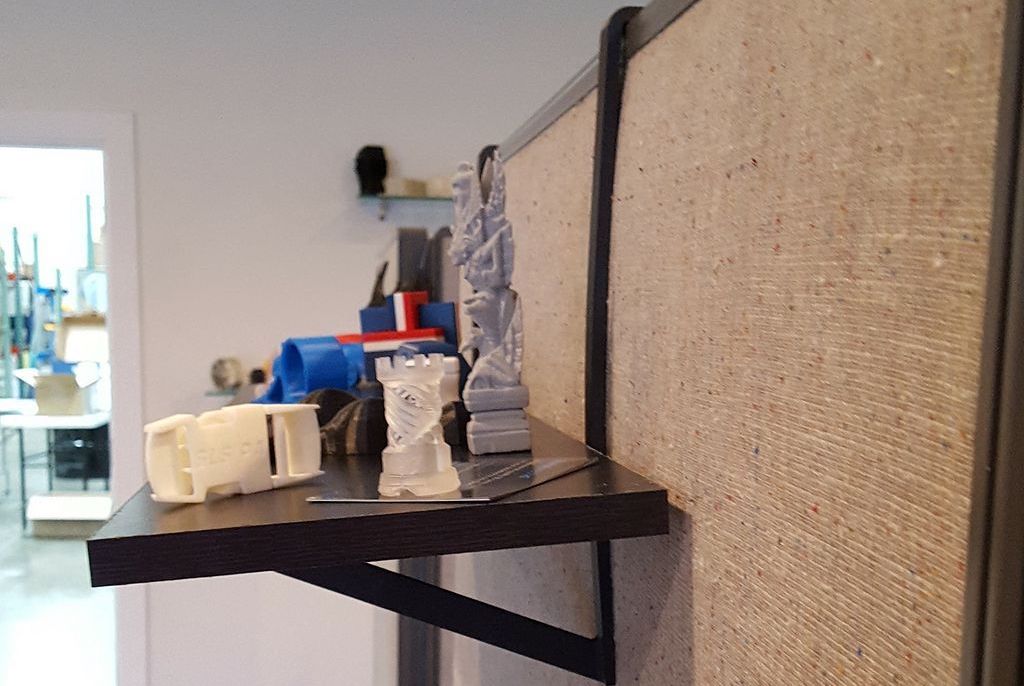 One of the biggest complaints that cubicle dwellers have is that there is never enough space. Feeling crowded and cramped is a surefire way to get distracted and become less productive at work.
To keep a workspace efficient and looking its best, it needs to remain tidy and organized. For us, plenty of shelving really is a must-have feature for any office cubicle.
Office desks are often covered with loose files, notebooks, paperwork and books that can impact the overall visual appeal and functionality of your office design. While some people are able to get work done in this type of environment, most people require a bit more organization to stay focused.
A simple addition like a cubicle hanging shelf can quickly fix this issue. While most cubicles don't come with shelves, adding in a small hanging shelf is usually no big deal.
If you're unable to mount a shelf on your cubicle wall, there are also a number of small desktop shelf options that you can look into.  While these shelves will take up some space on your desk, the organization it will add is definitely worth it.
Cubicle shelving can also provide the perfect place for personal items such as photos, staff awards, art, and other small personal items.  Adding these types of items will give your cubicle a level of personalization and comfort that will help you stay inspired throughout the day.
Choose An Inspiring Color Scheme
Believe it or not, there is not a law that says an office cubicle has to be black, white or grey. In fact, studies have shown that adding a splash of color to the workspace has a proven impact on employee morale and productivity. This means that letting employees add a little color to their cubicles will be good for you and your bottom line – it's a win-win!
There are a number of ways that color can be incorporated into a workspace. For one, you can try painting shelving to match one of the brighter shades of your brand color palette. Or, you can go the extra mile and paint one of the cubicle walls in the bright shade.
Another less permanent way to add some color is by applying a large neon poster board to the walls. Since the boards are easy to replace, you can even let employees tack photos or add drawings to the 'color walls'.
If you don't want to go all out and paint the walls, why not choose office accessories in bright colors to add that splash of color that you're looking for? Think office lamps, chair mats, pen holders, photo frames, mouse mats, and office carts.
Use Every Day Items As Decoration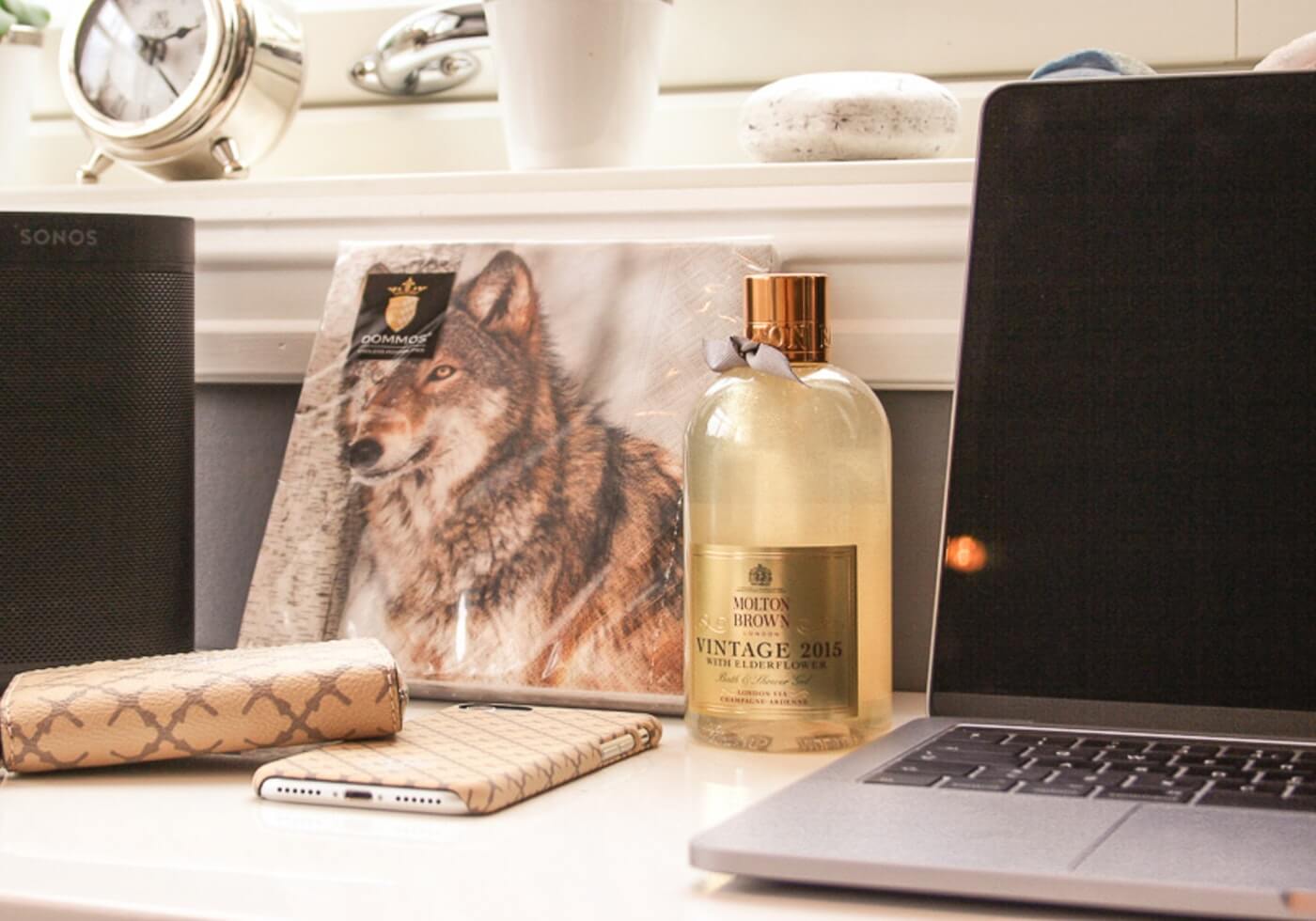 The answer to your office cubicle design worries could be hiding in plain sight! This idea is the perfect combination of form and function.
It's time to clear out your drawers of items that could look inviting as "cubicle art"? We're talking about hanging your folders, markers, tape, an image of your pet, pen holders and post-its on your cubicle wall using cubicle hooks.
Not only will this type of décor promote creativity, but it will also keep everyday items within easy reach.  From an organizational standpoint, it's important that everything has its own place. But it should be pretty easy to add new hooks if you ever run out of space.
Decorate For The Holidays
One fun way to keep the decoration in office settings fresh is to update it for the holidays.
If you plan on decorating your cubicle for Halloween, Christmas, Independence Day or any other seasonal holiday, we've got some great ideas for you. Don't be afraid to go a little crazy and really make your space stand out. Let's take Christmas as an example…
Our favorite cubicle Christmas decorations include Christmas themed pencils, paper snowflakes, light-up Santa's, fake snow, hanging reindeers, fairy lights and mini shelf Christmas trees. Not enough? If you really want to take things to the next level, why not wrap the fronts of your filing cabinet drawers in wrapping paper?
If Christmas isn't your holiday and you're more of a Halloween person you can add cobwebs, a witches broom, some Halloween themed pencils or even a few Halloween mini cutouts to the wall of your cubicle.
No matter what your holiday of choice is,  the options for personalization are endless!
Add Touches From Home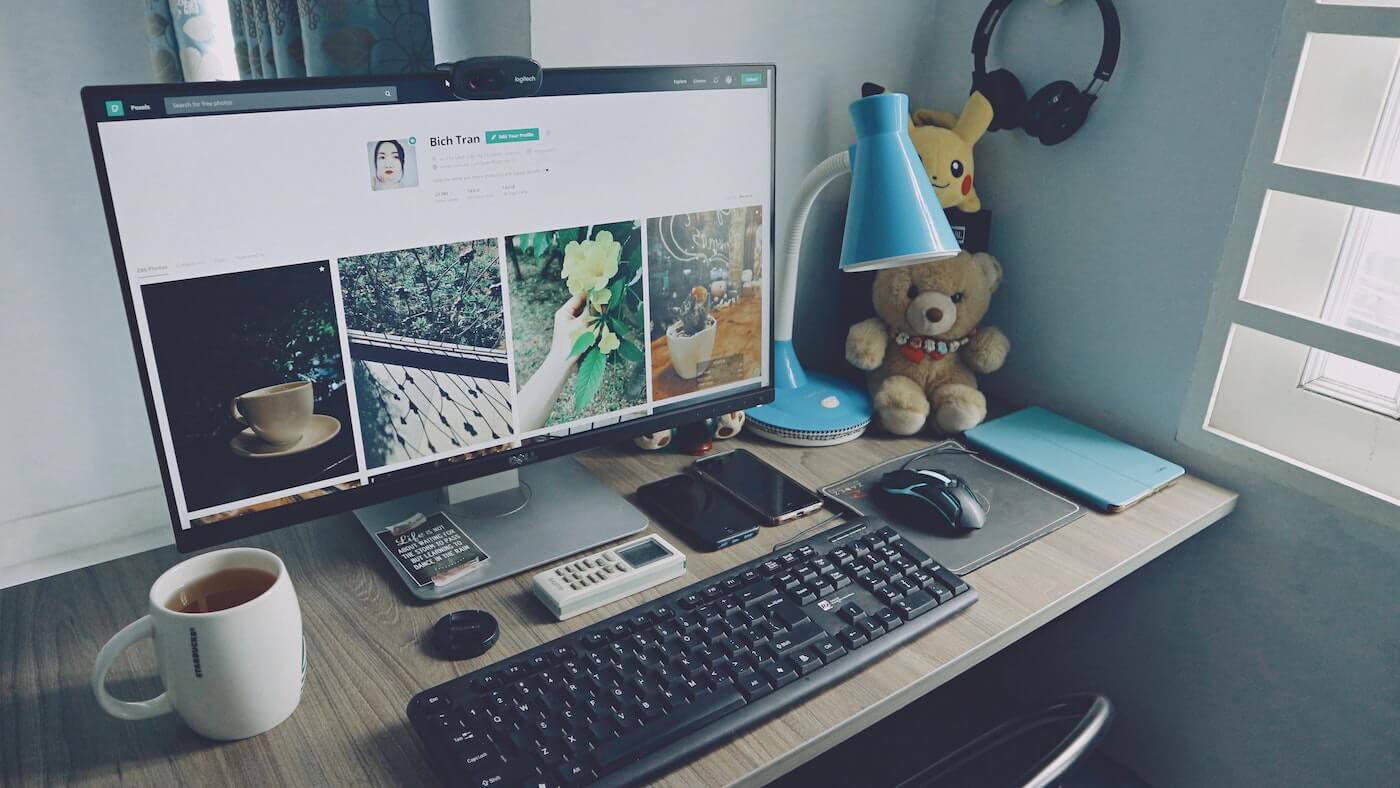 You spend enough time in your office, so why not make it your office. A lot of people do this by including things to remind them of friends, family, and their lives outside of work. Think fresh flowers, your child's artwork, a treasured keepsake, a print out of your favorite motivational quote, or an image of your family.
Adding a few personal items to your workspace can turn your bland, sterile cubicle into a fun – even inspiring – workspace. You know you've done it right when even those passing through – be it, job candidates, clients or suppliers – take notice and give compliments.
Add Some Simple Cubicle Accessories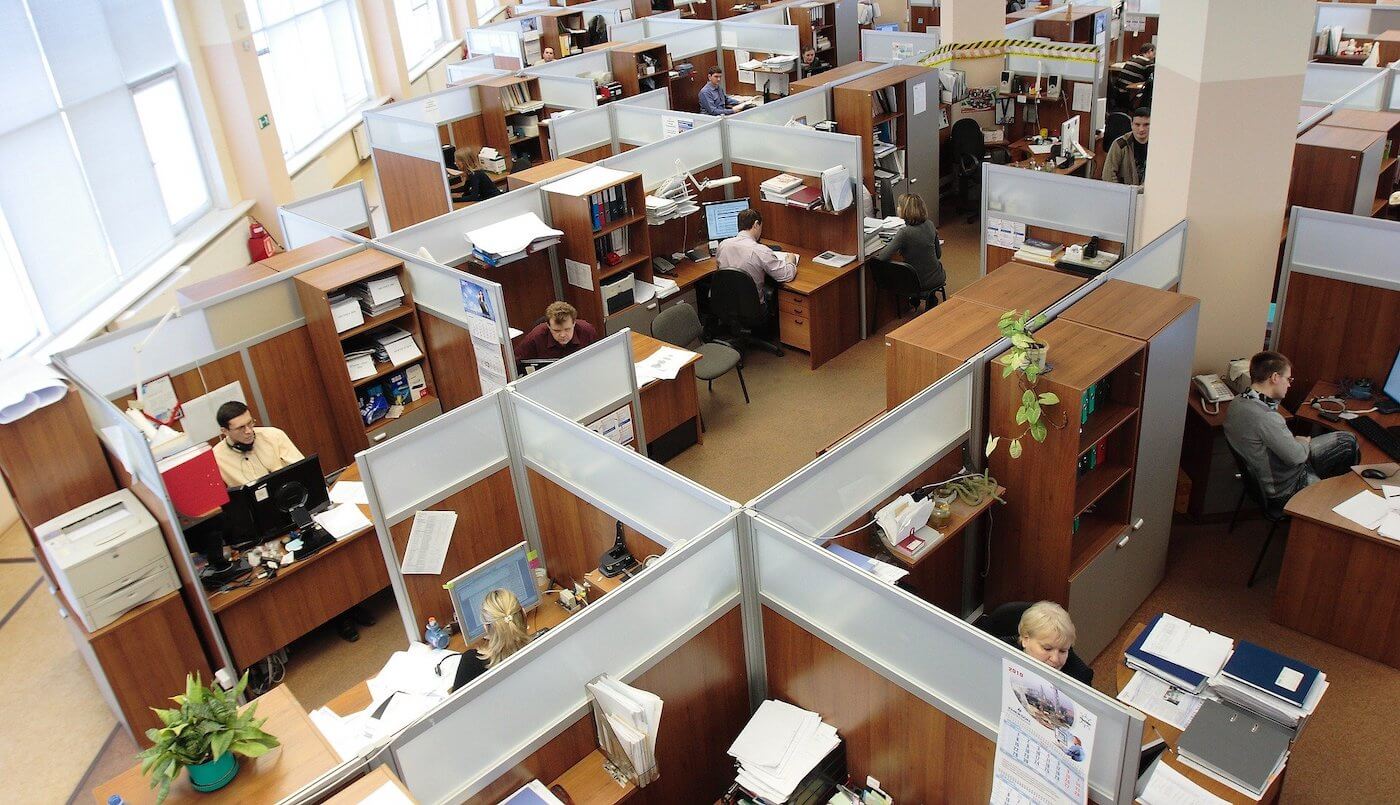 Accessories are key when it comes to cubicle decor as they provide both fashion and function.
Simple things like coat hangers will give you space to hang your coat and scarves. Hanging file bins on your wall will free up valuable space on your desk. Creating eye-catching office supply storage containers for things like staples and paperclips will make your life a whole lot easier and your office space so much more organized.
Some of the more popular accessories are things like magnetic erase boards, file organizers, cubicle keepers, display holders, calendar boards and pencil cups.
Find Unique Trinkets & Desk Decoration
Office desk accessories are often made from plastic but that doesn't mean you have to have an office space full of plastic. You can really class up your cubicle by choosing accessories made from chic materials such as stone, ceramic, glass or metals.
Consider getting a matching chrome lamp, pen holder and frameset or go for an all-ceramic desk decor vibe with a ceramic flower pot, pen holder, bookends and decorative ornaments.
Hide Your Cables
Nothing makes working in a cubicle more difficult than having a desk covered in cables and chords. Cables are notorious for getting tangled up and getting in the way, especially in smaller workspaces.  But worry not friends, we have some great cable management options for you.
Cable management gadgets such as hooks, cable tidies, and cable tapes are some of the different options available to minimize the obvious appearance of your necessary electronics. These are a simple, affordable purchase that can immediately declutter any cubicle and complement a minimalist vibe.
When organizing your cables, the best bet is to temporarily unplug everything and then organize your desk as you'd like it to be. Once your desk is set up, then start adding the cables back in one-by-one. As you add the cables in, make sure to tie, bind, and clip them in the cleanest, most efficient way as possible.
Upgrade Your Office Chair
No matter how organized your desk is, or how vibrant your cubicle walls might be, it's very difficult to focus on the task at hand when you're sitting in an uncomfortable office chair.  If there is one piece of office furniture that is definitely worth investing a little money in, it's definitely going to be a comfy chair.
The first things that you want to consider when upgrading your seating are comfort and ergonomics. The chair should not only be comfortable, but it should also give you plenty of back support. It's also probably a good idea to make sure your chair height is adjustable and can swivel.
If you have a favorite color – whether it be a color that inspires you or just one you happen to like more than others – there are plenty of colorful office chair options available. Your office chair is one of the biggest items of furniture you have so why not have one that you love to look at and sit in?
Shop For Unique Cubicle Decor
Whether you are responsible for the decor of several cubicles or you simply want to brighten up your own office booth, we hope our cubicle design ideas will inspire you to make some small changes that will have a big impact.
If there are any office supplies, office furniture, or other business supplies that you're thinking of buying you should search OfficeCrave.com first. We carry more than 100,000 office products that are perfect for businesses of all sizes.  Happy decorating!