5 Educational Games To Play With Your Kids During Quarantine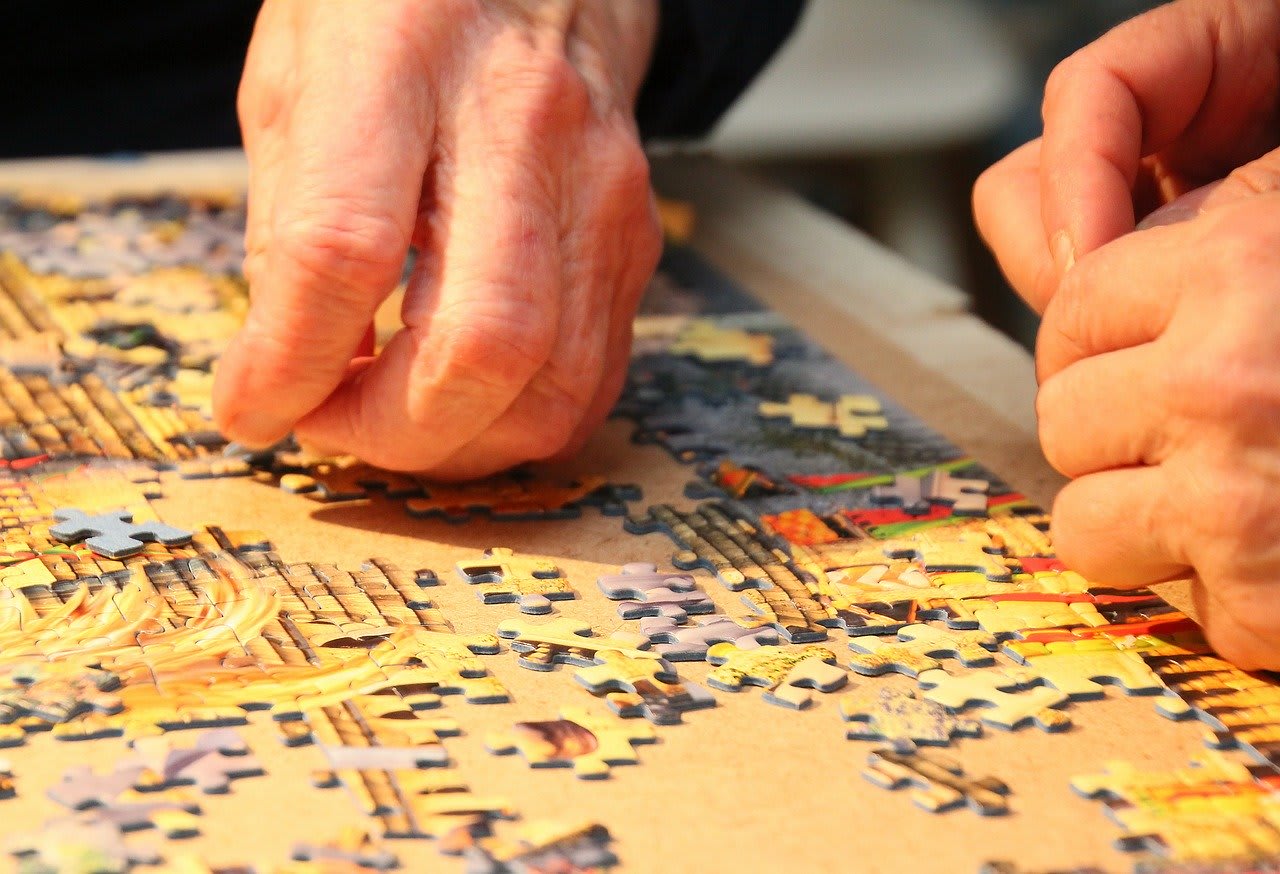 For many places, it's been more than a month since we've been asked to stay home to slow the spread through social distancing. For many, there's also no end in sight for these orders and it's becoming harder to keep the kids entertained. 
Everyone is tired of the board games you already have. Video chatting, while once exciting, has lost its appeal. Depending on location, there may be shelter-in-place orders that make it impossible to play outside. 
Well, stress no more. We're here with some creative ideas for how you can keep everyone in your house entertained and their brains active
Create Large Scale Art Installations 
From murals to outlines of your kids that they can use for self-portraits, a long roll of paper can be used to ignite your kids' imaginations. Throw in some art tools like as many crayons and markers as they can imagine, some cool paint rollers and paint, and an assortment of glitter glue and this can keep everyone busy for hours. Your home will rival even the most creative art class in school with this assortment of goodies. The best part is this is a great indoor or outdoor activity that the whole family can enjoy. Some ideas for your new roll of paper:
Make a banner thanking your local healthcare and first responder heroes.
Make birthday banners for friends you can't celebrate with.
Make full-size self-portraits and then transform them into superheroes, monsters, princesses and princes, or any other character your kids can imagine.
Make a mural for your kid's room and hang it up.
Make a finish line and let your kids burst through it as they finish the race.
Make Your Own Stickers
Everyone loves a good sticker. They make everyone smile, especially when they get to make them themselves. From custom drawings to pictures to they're favorite sayings, the only thing more fun than collecting stickers is collecting stickers you've made yourself. There are lots of ways that you can DIY stickers or buy another plastic toy that will take up room but we prefer to use good, old fashioned labels in a variety of sizes. Avery labels come in a multitude of shapes, sizes, and colors. They are no longer just white or beige rectangles or squares. You can choose from pink hearts, silver stars, brightly colored circles, and more. However, those tried and true white rectangles and squares offer a blank canvas for your kid's imagination to run wild. This is another arts and crafts project that can be fun for everyone but with very little cleanup involved. (Be sure to stock up on printer ink before you begin. Just in case.)
Bond Over Puzzles Everyone Loves
Often overlooked before everyone was stuck at home, puzzles are a wonderful family bonding activity at any age. They are also incredible for your kid's development. They
Improve cognitive and motor skills by encouraging spatial, letter, and color awareness; 
Encourage fine motor development through the manipulation of the pieces as they assemble the puzzle; 
Improve hand-eye coordination;
Improve social skills as they require you to work together as a team to get the job done;
Encourage problem-solving skill development and teaches them how to think outside the box.
You don't have to tackle a 2,000 piece, solid color puzzle to ensure that your kid is working hard and getting all the benefits of puzzling. Puzzles come in all shapes and sizes to meet the needs of kids, no matter their age or skill level. There are some great options in every category that can be fun for everyone in your house. 
Play At Home Jeopardy
A fun, intellectually stimulating game enjoyed by many generations.
What is DIY Jeopardy!
When you were in grade school, we're willing to bet that Jeopardy test prep was your favorite kind of review activity. You can bring that same fun and excitement to your homeschool adventures by making your own version of this timeless classic. One way to recreate this activity is to make up your content using index cards and the worksheets, workbooks, and lessons your kids' teachers have sent home. You can also invest in grade-level appropriate flashcards in a variety of subjects and mix and match them to make a new game every time. You can also liven up your extended family's video chats by getting everyone in on the fun!
Teach Your Older Children Trade Skills
This break in more formal 8-3 schooling is a great opportunity to expand your kids' learning opportunities beyond math, science, and social studies. Now is an excellent time to introduce your older children to the joys of woodworking, metalworking, plumbing, and more. Trade skills such as these are not taught in most traditional public schools these days and, yet, many elected officials bemoan the lack of skilled tradespeople in their cities and towns. Apprentice programs are popping up in community colleges across the nation, but your kids can get a headstart during this pause in schooling.
If you are skilled in any of these areas, don't be afraid to take your kid under your wing and show them how useful they can be with their own two hands and how great it feels to be able to see the immediate value of something you have worked on. If you're not especially skilled in these areas but are interested in learning yourself, there are some great online resource guides to help you get started. And don't forget about YouTube. Any skill you could ever want to learn can be taught through a series of YouTube videos and trial and error. 
You don't have to brave your local hardware or big box store in order to stock your shop with what you need for you and your kids to learn these skills. OfficeCrave.com has everything you need to get started with:
We hope that this guide helps alleviate some of your stress during the coronavirus pandemic. With a little help and creativity, you can ensure that your family has fond memories of this historic time in our lives, as well as escaping with everyone's sanity intact.