Power Bank Options for Travelers and People On The Go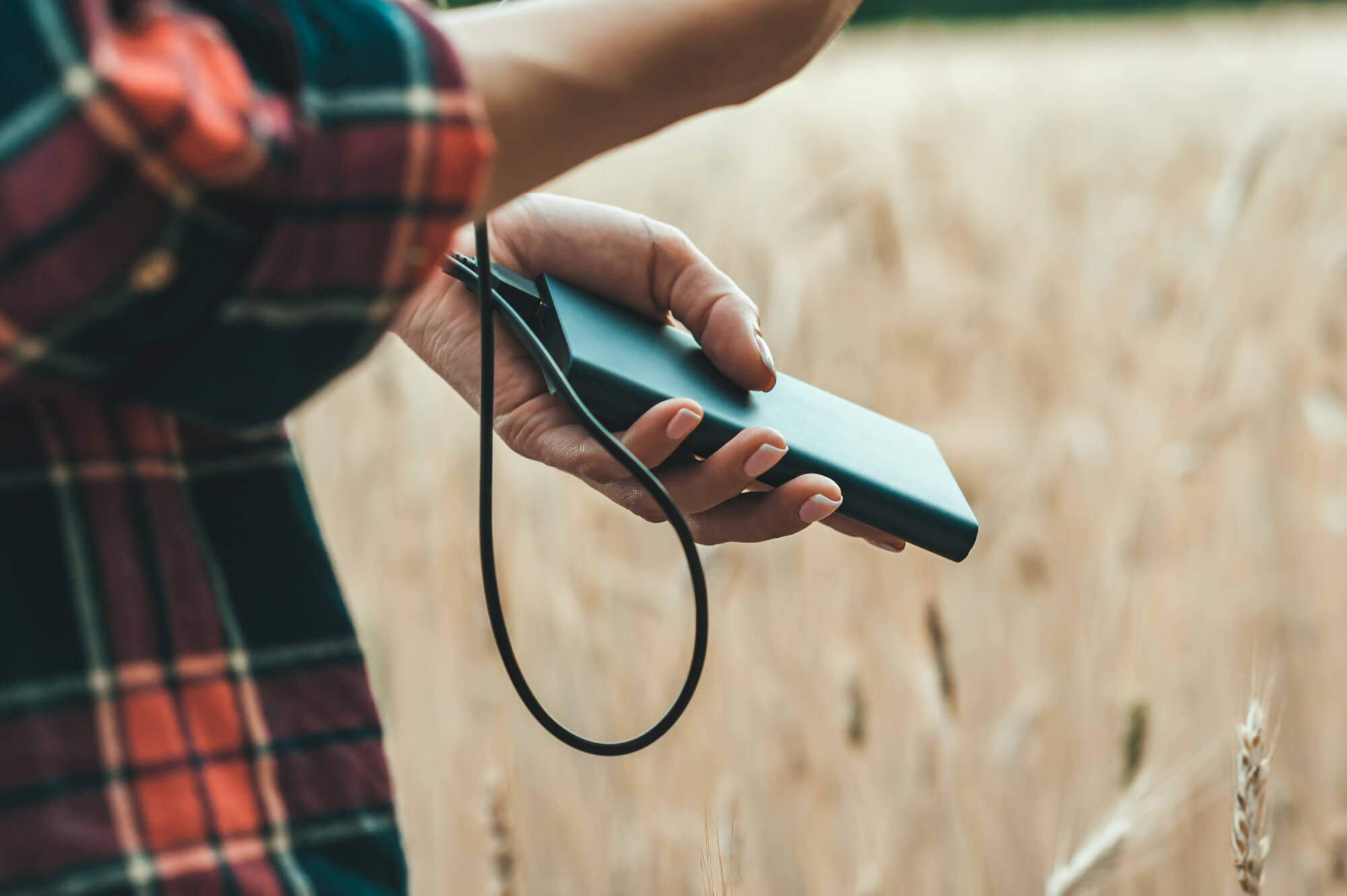 Every year, Americans go on almost 500 million business trips. Additionally, about 100 million Americans go on at least one vacation.
Some people choose to travel by car when they take business trips and vacations. This makes it easy for them to charge their smartphones, tablets, laptops, and other electronics.
However, most people are going to travel by plane or train. And while you can sometimes get lucky, you're not always guaranteed a way to charge your devices while on the move.
Portable power banks are an excellent option for making sure your devices maintain battery life for hours whether or not there is access to an outlet. Portable chargers come in a variety of sizes and options, so there's really one for any need.
Whether you're just looking for something for emergency phone charging, or you're in search of a heavy-duty device that will keep your device at full charge, we've got something for you. Here are some of our favorite portable chargers to help you get started on your search.
Duracell Portable Power Bank
There are some people who are under the impression that they need to spend a small fortune for a great portable option. But that couldn't be further from the truth!
If you're looking for the best power bank for someone on a tight budget, you really can't do much better than the Duracell Portable Power Bank. At $11.99, it's one of the most cost-effective options for those searching for portable chargers.
This power bank contains a 2,600 mAh rechargeable lithium-ion battery that is capable of charging mobile devices. It also comes with a micro USB cable that you can use to either charge your device or plug your device into a computer for syncing and charging purposes.
For those of you concerned with the size, this portable charger is one of the most compact options around. You can carry it around in your pocket without even realizing that it's there.
This will make it easy to bring this power bank along when you're traveling for business or taking a vacation. You won't have to worry about it taking up too much room in your travel bag throughout the course of your travels.
ChargeTech Portable Phone Charging Station
While the Duracell Portable Power Bank is an excellent choice for those looking for smaller options, there are lots of travelers who will want something a little bit more heavy-duty.
Enter the ChargeTech Portable Phone Charging System, which is one of the highest quality banks you'll find.
There are two Apple lightning cables that are capable of charging smartphones, two micro USB cables for Android devices, and one Type-C cable that's compatible with many newer devices. There is also an extra USB port included in the design of the phone charging system that allows you to use an additional cable as necessary.
And as if all of that wasn't enough, you can also add customizable signage to this phone charging system if you'd like. It'll make it easy for you to advertise your company when you're out on the road for business.
ChargeTech Portable AC Battery Pack
If you're planning on bringing a portable charger along with you when you fly overseas, it's a good idea to make sure that it's FAA-approved first. You won't have to worry about that with the ChargeTech Portable AC Battery Pack, which has already been approved for international flights.
You also won't have to worry about any of your devices running out of charge when you have this battery pack stashed away in your carry-on bag. It has a 27,000 mAh battery that's capable of charging everything from laptops and smartphones to tablets and even TVs. Any device that requires less than 90 watts will work.
There is also one other thing that makes this power bank unique when you compare it to all the others out there. While most power banks only offer USB connectors, this one has an AC outlet built into it.
The AC outlet will give you the chance to use your regular power cords to plug devices into the power bank. It'll also allow you to plug in electronics that you might not be able to plug into other power banks.
If you need a high-quality power bank that will stand up to almost anything you throw at it, you can't go wrong with this one. At $174.99, it's a steal for those who need something that can charge up almost any device they want.
RISE Infinity Portable Solar Charger
Is there anything worse than reaching into your travel bag to get your power bank out so that you can charge your phone only to realize that—gasp—your power bank needs to be charged, too? It's one of the worst scenarios you can find yourself in when traveling.
If you've found yourself in this spot on numerous occasions at this point, the Infinity Portable Solar Charger might be the solution to your ongoing problem. It comes equipped with solar photovoltaic panels that you can use to power your power bank up whenever it dies on you.
The solar photovoltaic panels are far from the only feature that makes this power bank worth buying, either. This charger also comes with:
An 8,000 mAh battery that is strong enough to charge your phone three times without needing to be recharged itself
A clever design that allows for you to fold the charger up and stick it into any bag or even your pocket
A built-in flashlight that features three settings, including camping, strobe, and SOS
This solar charger is also waterproof, dustproof, and even shockproof. Once you buy this bad boy, you know it is going to last.
Energizer ULTIMATE 10W Qi
The Energizer ULTIMATE 10W Qi is a low-cost, but pretty high-tech wireless charger option. While a bit different than your traditional power bank, this charger is fully wireless. This device will only work with specific smartphones like iPhones and Samsung phones like the
Samsung Galaxy, so it won't work on your laptop. But if you're simply searching for a low-cost wireless phone charger, this is a great option.
Among its many cool features, this portable charger has the fastest ports and can charge two devices and the battery itself at the same time. As far as ports go, it has two USB-A ports, a Micro-USB input, and a USB-C port for both input and output. If you have the right charging cable, you can also use the USB-C port for extra fast charging.
This power bank also has a really great battery capacity. It can typically charge a phone about three times before it needs to be recharged, so you get a lot of power in a small package.
Heavy-Duty ChargeTech Portable AC Battery Pack
Every power bank on this list is powerful to some degree. You can use each of them to charge, say, a smartphone without encountering any issues. We've already taken a look at the individual ChargeTech Portable AC Battery Pack, but let's take a look at the heavy-duty option.
But the Heavy-Duty ChargeTech Portable AC Battery Pack is the most powerful pack of all. Outfitted with a 40,200 mAh battery pack and an AC outlet, it can charge any device requiring 120 watts or less, including laptops, phones, tablets, TV, speakers, and so much more. It can even power up a CPAP machine if you need it to!
The battery pack is also one of the easiest battery packs to use. It features a one-touch activation that will help you give your devices the power they need without any hassle at all.
At $288.99, this battery pack will call for you to make a larger investment than you would have to in some other battery packs. But the added expense will be well worth it once you see how effective it is as far as charging up devices is concerned.
It's also safe to say that you'll own this battery pack for years once you buy it. Its durable construction is designed to make it last for many years to come.
ChargeTech Portable Battery Dock Charging Station 8
Are you looking for power banks that you can pass out to your employees when they go on business trips? Or do you need enough power banks to keep your entire family powered up on vacation?
The ChargeTech Portable Battery Dock Charging Station 8 is one of the most innovative devices for those looking for multiple power banks. It's a docking station that has eight individual 5,000 mAh battery packs in it that can be used to charge up small and medium-sized devices.
When one of your employees or family members needs a battery pack, all they'll have to do is grab it off the docking station. From there, they can use it while they travel before putting it back on the docking station when they return.
The docking station, which is available for $520.99, will then charge the battery pack back up quickly and give someone else an opportunity to use it. Both the docking station and the battery packs are durable and will last you and your company or your family for a long time.
This is a must-have for anyone thinking about investing in multiple power banks at the moment.
Buy the Best Power Bank and Stick It in Your Travel Bag Today
Everyone has a different "perfect" portable charger. Some people are shopping for function first, and some people are just looking for something that can easily fit in their pocket. As you can see, no matter what your needs, we're sure to have a power bank option that's perfect for you.
So before heading out on your next business trip or vacation, think about grabbing a portable charger to bring along with you. The uses are endless from charging phones, keeping laptops alive, or even charging your kids' iPad while they're in the backseat.
If you need some help finding the best power bank choice for you or are just shopping for office supplies online and need some help, just let us know. Our customer support team is standing by and ready to help.