Why Your Business Plan Needs to Account for Exit Planning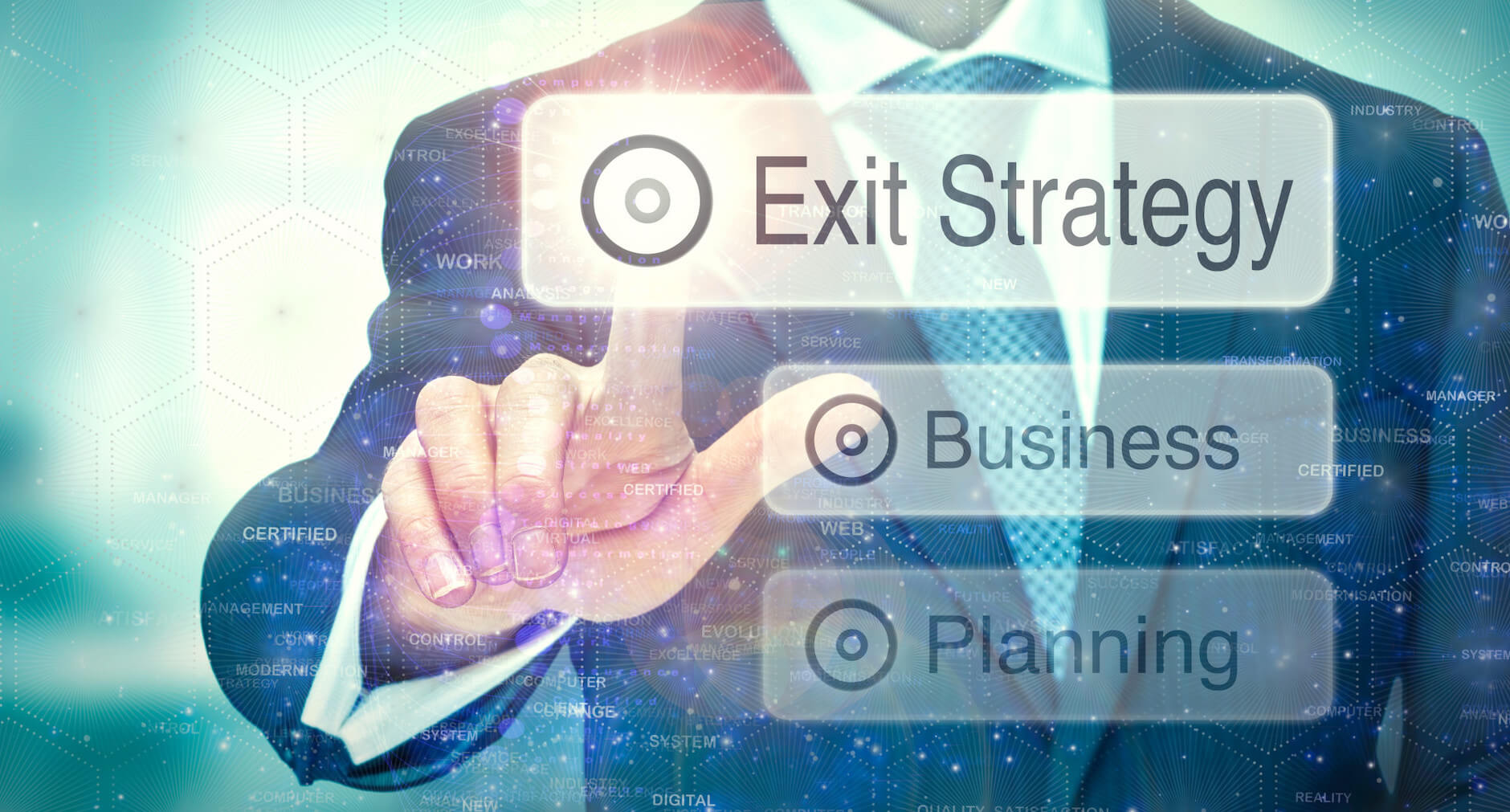 48% of entrepreneurs do not have an exit strategy. This is because having an exit strategy is not usually something that they think of till they have to leave the business, whether willingly or not.
If you want to secure your business's financial future and have some peace of mind when leaving your business, you need to have a solid exit plan. As you focus on your cash flow, inventory, human resource, and marketing, you should put some focus on exit planning.
What Is an Exit Plan?
An exit plan is what will help you navigate one of the most important financial events in your life. A smooth transition out of your company, whether you are selling it or transferring it to your family member or an employee, will help you have some order and a financially sound plan.
When you establish an exit strategy, you will have a clearer vision of both you and your company. If you have not thought of having an exit plan, here are a few reasons why you should.
You'll Know How to Guide Your Company
Planning for your exit gives you a blueprint for the future of your company. You will have a goal to work towards, and it will also act as a way of measuring your success. Your exit plan is your vision for you and your company after you leave.
With business exit planning, you will be able to lay a foundation for your business so that whoever takes over the company after you can continue with the vision you had for the company. If you have to liquidate your business, the plan will also guide you in the best way to do so.
You Will Appreciate the Value of Your Business
When coming up with your exit plan, you will have to write down a detailed report of your financial plan for the next three to five years and record your assets. You will also need to estimate the condition of the market.
As you thoroughly evaluate your business, you will be able to understand its value. This, combined with the ambitions and dreams you have for your business, will make you appreciate it even more. With a laid out exit plan, you will know if you are on track with your goals or if you need to make any changes to ensure that your company remains valuable.
According to the National Center for the Middle Market, a good percentage of sales come from opportunistic buyers. When you are not ready to leave your business or have no plan, you will not know its value. You are at risk of accepting an offer, especially from such buyers.
You'll Be Mentally Ready for the Exit
Growing your business from a startup all the way up is not easy. You do not only invest your time and money in it but your emotions too. This makes parting with it very hard. It is very challenging to manage emotions and finances when you have to say goodbye to something that has been part of you for some years.
Your plan will prepare you for the exit. You will be able to know what you wish to accomplish before you leave, and that sense of accomplishment or satisfaction will prepare you to leave gracefully.
If you are selling your company, the buyers will want to get the highest returns possible. With your accomplishments and laid out goals at hand, you will be able to negotiate even better.
Your Company Will Be More Appealing
When you have a clear vision of your business' future, you make it attractive to potential investors or buyers. Everyone wants to be associated with success, and this will make it easy to sell your business and also get good value for it.
Business exit planning is not all about liquidating or selling your business. It shows how committed you are to the vision and the future, and this is what makes it appealing. Investors tend to get more interested in the future that a seller envisioned for their company.
You Will Know When to Sell
A good exit strategy will help you know when you have reached the endpoint. This can be one year from the time you started it or even ten years. Regardless of the time, you will know your business's lifetime, and this will allow you to concentrate on the business as you prepare it for the next owner.
Should circumstances change for whichever reasons, you can also easily update your plan and make strategic decisions according to it without reducing the value of your business.
You Can Capitalize on the Market
In business, timing is everything, especially when you want to maximize on a sale. Your strategy will allow you to know when the market is active or strong. You will be able and ready to sell your business at the right time and get maximum value for it.
Without a plan, you might end up wasting a lot of time trying to get your affair in order before selling, and you might miss out on the peak selling window.
Your Paperwork Will Be Ready
The process of handing over a business involves a lot of paperwork. From agreement letters, memorandums, confidentiality letters, and of course the due diligence. All this can be overwhelming without an exit plan.
With a strategy in place, you are prepared for the paperwork, and this will save you a lot of frustrations, time and money when it is time to let go.
It Is Never Too Early for Business Exit Planning
If you want to have great insights into your company, add value to it, and also plan for the future, you need to have a business exit planning strategy in place. This way, you will be ready to leave your business when that time comes, and the plans you have for it will also go through just after you exit.
Check out our other articles for more informative business content.