The Best Cleaning Supplies For Home and Office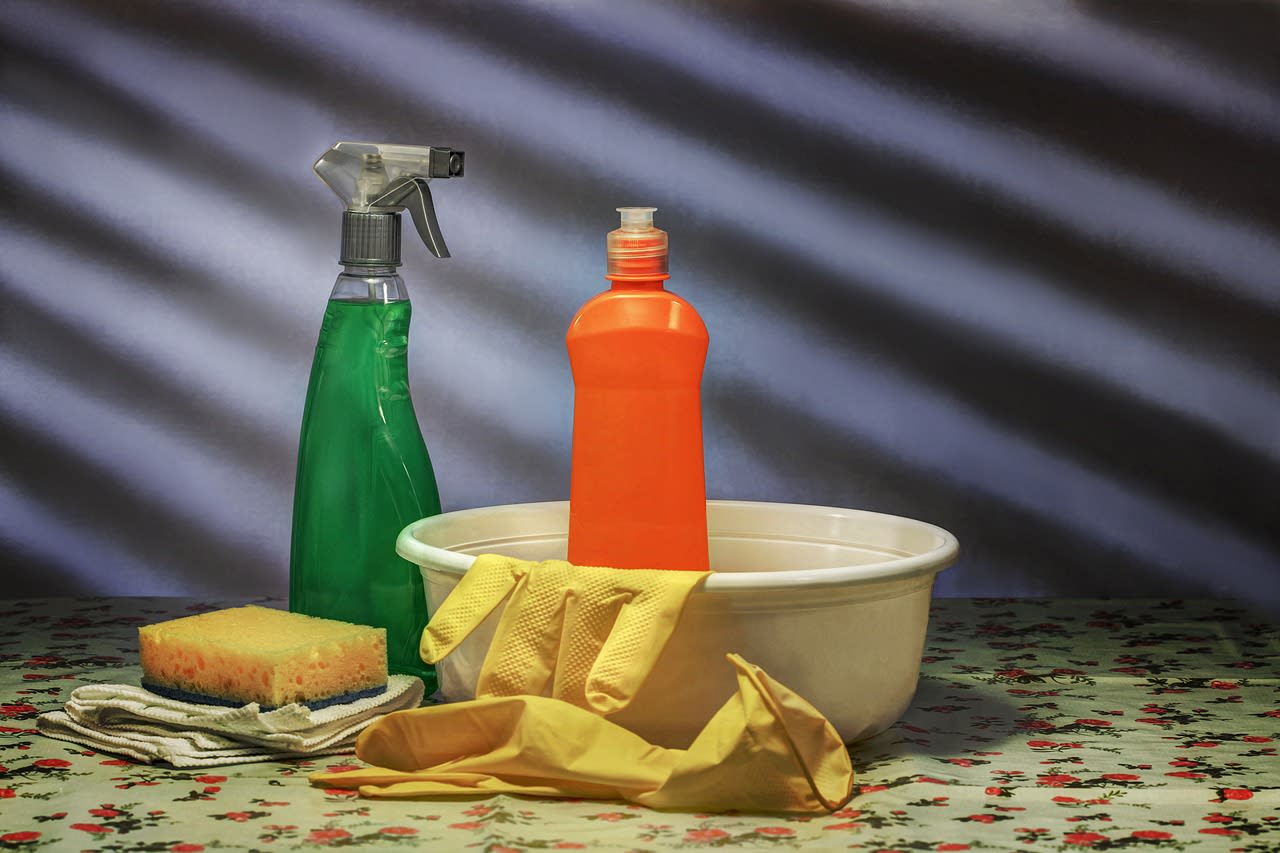 It's probably no surprise, but most people don't really take great pleasure in cleaning up. Unfortunately, it is a necessary task, especially if you have employees in your office. When keeping your home or office clean, sometimes the cleaning supplies you're using are just as important as the time you put into cleaning.  No matter what kind of business you own or how large your office is, we think you may benefit by investing in a few of these cleaning products.
Basic Cleaning Supplies For Any Home or Office
The first group of supplies includes general products for everyday cleaning. Use these items to manage the daily dirt and grime in your home or office:
Disinfectant sprays and wipes
Hand sanitizers
Microfiber cloths
Disposable rags
Foaming sponges
Vacuums
Air dusters
Air fresheners
Disinfectant Sprays and Wipes
Keeping surfaces clean helps prevent the spread of germs. Many of us do not have the time to wipe down desks, chairs, or counters each day.
Disinfectant sprays and wipes make it easier to maintain clean surfaces. With disinfectant sprays, you simply spray the surface and allow it to dry. When using cleaning wipes, you just wipe the surface and then throw away the wipe.
The Clorox Scentiva Disinfecting Wipes disinfect and leave a pleasant scent. If you want a more cost-effective option, try Genuine Joe Disinfecting Cleaning Wipes. You get over 14,000 wipes bundled in packages containing 800 wipes each.
Hand Sanitizers
Along with keeping surfaces clean, you may want to keep your hands free of germs. Hand sanitizers are a convenient solution as hand soaps require access to a sink and water.
You can keep a small bottle of sanitizer at your desk or workstation. Use the sanitizer throughout the day, such as after a trip to the restroom or after shaking hands with a new co-worker.
If you live in a cold or dry region, Purell Advanced Hand Sanitizer Soothing Gel is a top recommendation. It includes aloe vera and vitamin E to rehydrate your skin.
Microfiber Cleaning Cloths
Microfiber cloths are all-purpose products that you can use for a wide range of cleaning tasks. Use microfiber cloths to clean or dust the following:
LCD screens
Glasses
Desks and counters
Disposable Rags
When you need to clean up spills or remove gunk from a desk, use disposable rags instead of microfiber cloths or washable rags. After wiping up spilled coffee or ink toner, a regular cloth or rag needs cleaning. Unless you wash laundry every day, you may end up with a pile of dirty rags by the end of the week.
Disposable rags are the perfect solution. You use the rag once and then toss it. Use these rags for cleaning tasks that require something tougher than paper towels. Scott's Rag in a Box includes 200 disposable rags per box.
For cleaning delicate items such as electronics, use disposable microfiber cloths, such as the Rubbermaid Disposable Microfiber Cloth Starter Kit. As with standard microfiber cloths, the soft material helps collect dust. However, you do not need to worry about washing the cloth. You simply toss it.
Foaming Cleaning Sponges
If you struggle to remove ink stains from a wall, desk, or other hard surfaces, try using a foaming cleaning sponge. The most recognizable option is the Mr. Clean Magic Eraser.
The foaming sponge miraculously lifts tough stains when other cleaning products do not work. Along with removing ink, the Magic Eraser helps remove oil-based stains scuff marks from shoes.
Use these sponges to wipe down almost anything, including surfaces in the kitchen. It also works on tile and grout to help remove soap scum.
Multi-Surface Vacuum Cleaners
Most vacuums are designed to lift dirt and debris from carpets. However, most homes and offices include a variety of flooring materials. You may have tile or laminate flooring in one area and carpeting in another.
With a multi-surface vacuum cleaner, you do not need to use different cleaning tools for each room or area of the office.
For example, the Sanitaire Multi-Surface QuietClean Upright Vacuum cleans up debris on carpets, rugs, mats, and even hardwood flooring. It also has a quiet motor, which is always appreciated in a work setting.
While a vacuum helps remove dirt, it may not remove stains. To get rid of deep stains and extend the life of carpeting in your office, use a spot extractor.
The Mercury Floor Machines Carpet Spot Extractor is compact and easy to use. The self-contained system includes a 55-PSI pump for blasting dirt and debris. Along with carpeting, you can use the spot extractor to remove stains from upholstery and rugs.
Air Dusters
Air dusters are incredibly useful for cleaning keyboards. The pressurized air easily blasts debris and gunk from between the keys on your keyboard.
While air dusters are often used for cleaning electronics, you can also use them for cleaning around the home or office. Use Dust-Off Disposable Compressed Air Dusters to clean lamp shades, window blinds, and other areas that collect dust.
Air Fresheners
Even with frequent cleaning, subtle scents can linger. You may notice that your home or office smells a little musty or stale. Use an air freshener to quickly freshen the atmosphere.
Another option is to use an automated air freshener system. The Air Wick Freshmatic Life Scents Starter Kit includes a dispenser that automatically releases bursts of fresh fragrance. It even includes an adjustable intensity setting.
The Best Cleaning Supplies For Bathrooms
The previous supplies are mostly used for cleaning around the home or office. When it comes to the bathroom, you may need different supplies.
For the best results, look for professional cleaning supplies. Multi-surface disinfectants and toilet bowl cleaners designed for commercial use tend to work better compared to consumer products. Additional supplies for the bathroom that are easy to overlook include:
Rubber gloves
Toilet wands
Mops 
You can also find janitorial supplies for keeping things organized, such as:
Mop buckets
Cleaning carts
Cleaning caddies
Rubber Gloves
When cleaning a bathroom, you expose yourself to a wide range of bacteria. Even if you wash your hands after cleaning, you still risk exposure to harmful germs.
To stay clean and protected, shield your hands with disposable rubber gloves. The Ansell TNT Disposable Nitrile Gloves are non-powdered and suitable for a variety of tasks. Along with cleaning toilets, you can wear these gloves while washing dishes as they are compliant with FDA regulations for food handling.
Toilet Wands
Toilet wands are needed for cleaning the inside of the bowl. However, continually scrubbing human waste with the same brush is a little gross.
The Clorox Disposable Toilet Wand Cleaning Kit includes a handle and disposable toilet wand pads. You simply throw away the pad after several uses. Each pad is also preloaded with Clorox disinfecting toilet bowl cleaner, making the entire toilet cleaning process a little easier.
Mops
You may need a mop for cleaning the bathroom floor. For the bathroom in your home, try using the Swiffer Wet Jet system.
The Swiffer includes disposable cloths that are presoaked in a cleaning solution. You just place the cloth on the end of the Swiffer mop and start cleaning.
For the bathroom at work, use a standard mop with a quick-change handle, such as the Boardwalk Quick Change Metal Mop Handle. It fits #20 or larger mop heads and allows you to quickly replace the mop when it becomes too grody.
Mop Buckets and Cleaning Carts
A mop bucket and a cleaning cart provide the basic setup for janitorial work. The cart holds the bucket and includes storage for various supplies, such as extra toilet paper and trash bags.
Everything needed to clean the bathroom stores on the cart. For example, the Boardwalk Janitor's Cart has a front shelf for the bucket and three additional shelves for storage. The back section of the cart includes a vinyl trash basket.
If you do not need to transport a bucket, the Rubbermaid Heavy-Duty Utility Cart offers more storage. You get two large shelves with a total capacity of 500 pounds.
Cleaning Supply Caddies
If you do not want to push a cart around, consider using a caddy to hold your cleaning supplies. Caddies are also useful for the home. You simply place the caddy under the sink or in a closet. All the supplies you need are stored in one convenient spot.
The Akro-Mils Handheld Tote Caddy is a standard caddy with enough space for several spray bottles and a few cleaning supplies. It should fit nicely on the top of a cleaning cart.
Automatic Flushing System
Along with the bathroom supplies discussed, there is one more item that may help keep your restroom fresher. If you have co-workers who frequently forget to flush, consider installing an automatic flushing system.
The Rubbermaid Auto Flush Clamp-On Toilet Flushing System works with most toilets. It includes a sensor to detect when someone gets up from the toilet seat, ensuring that the toilet is flushed after each use.
Adding an automatic flusher also improves hygiene. You no longer need to touch the toilet handle, which is a breeding ground for germs and bacteria.
Easy-to-Use Window Cleaning Supplies
Windows accumulate a surprising amount of dust and grime. If you want to avoid streaks on the windows of your home, office, or car, the following supplies can help.
To remove dust and built-up debris from windows, use a commercial glass cleaner solution. While these cleaners come in convenient spray bottles, you can save money with large containers of the liquid.
The Kess Window Ready-to-Use Glass Cleaner comes in a one-gallon container, providing enough liquid to fill several spray bottles.
Rubber squeegees are the key to streak-free windows. You also eliminate the need to repeatedly wipe a rag in a circular motion. You simply spray the window cleaner and then drag the squeegee from the top of the window to the bottom.
The Unger Pro Stainless-Steel Window Squeegee is a top recommendation. The 18-inch wide blade allows you to clean most windows with just a few passes.
For a complete window cleaning solution, consider using a kit. The Ettore Universal Window Cleaning Kit comes equipped with a squeegee, extendable handle, and several useful tools. You get a scraper for removing stuck-on debris and 36 inches of replacement rubber for the squeegee.
Heavy-Duty Industrial Cleaning Supplies
Commercial cleaning supplies are not always the most effective solution. For stubborn messes, you may need industrial cleaning supplies. These products are often designed to tackle tough jobs.
Heavy-duty cleaning supplies also tend to provide a more cost-effective option. Commercial cleaning supplies are often sold in smaller sizes and ready-to-use containers while industrial products typically come in heavily concentrated formulas.
A multi-use sanitizer such as the Betco Multirange Sanitizer provides tough sanitizing action for almost any surface or piece of equipment. It kills 99.99% of germs and can be used to disinfect walls, floors, serving ware, counters, and almost every surface in your home or office, including the toilet bowl.
Grease, oil, hair, and food debris can slowly clog drains. Using a safe multi-purpose cleaner designed for use in commercial and industrial settings helps prevent clogs and protects the pipes.
The Betco Bioactive Solutions Push Cleaner is another heavily concentrated cleaning solution designed to blast through the grime. Along with helping to clean drains, it is an effective floor cleaner. Use it to lift sticky stains such as gum and food.
If you use one of these cleaning products that require mixing with water, you may also need a spray bottle. A standard 24-ounce spray bottle should work for most cleaning tasks.
Buying The Best Cleaning Supplies For Your Needs
Maintaining a clean office leads to many advantages. Clean offices promote happier staff, which brings greater productivity and improved customer service. You can also use many of the cleaning tools and supplies discussed around your home or in your car.
No matter what cleaning supplies you may need for your home or office, OfficeCrave.com is sure to have them in stock.  We carry thousands of cleaning supplies that are in stock and ready to ship today.  If you need any help finding the right products, you can also check out our helpful cleaning supplies list or just give one of our helpful support team members a call.