Small Business Grant Programs To Kickstart Your Business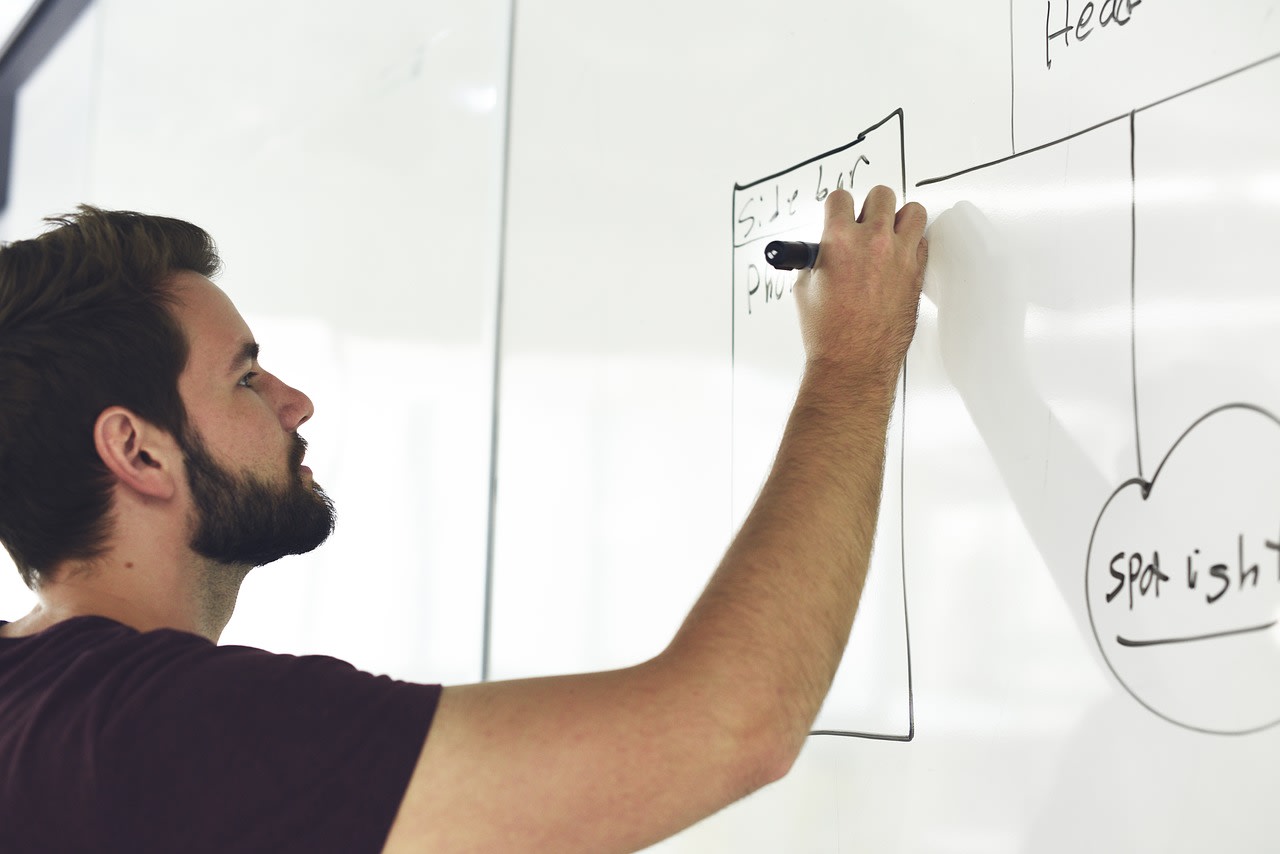 There is one thing that every business needs to get started – funding! Depending on your industry and your background, you'll have several options to secure funding. No matter what line of business you're in you should always do a little research to find out whether you are eligible for a small business grant.
While small business grants are not always easy to win, they are basically like free money for your business. Thinking about applying for a few grants? Here are a few things you should know about the application process and the grants that are available before getting started.
What Are Small Business Grants?
Small business grants are investments, or "seed money", that are provided by local governments, state governments, the Federal government, or non-profit organizations. These grants are typically given to help further the goals of the organization in question. For example, if a city was looking to expand its tech sector, the city government may offer small business grants to companies in the tech space.
Unlike a traditional loan, you don't ever have to pay a grant back. However, grants will typically have certain goals and metrics attached that you need to achieve to continue receiving funding.
What sort of grants are available?
There are a lot of different small business grants that you can apply for in the United States. These programs tend to be most readily available to businesses in health, technology, and/or science fields.  You'll find grants in a variety of categories like grants for women, grants for minority-owned businesses, and more.
If your company is involved in scientific initiatives or research and development, you will have quite a few federal grant options to apply for. Keep in mind that these grants are not easy to win, so make sure to spend time and effort on your application.
Popular Small Business Grants
When it comes to federal small business grants, the number of options becomes a bit more limited. This is because the federal government typically likes to invest in larger businesses. However, there are still many options available at the federal, state, and local levels. Here are some of the more popular grants for small businesses.
The FedEx Small Business Grant
First on our list is the FedEx Small Business Grant Contest. This grant is given out each year to companies all across the United States. FedEx picks ten small businesses and awards them each up to $25,000. This award can be very competitive, so make sure to spend some time refining your application.
Rural Business Enterprise Grant
Rural Business Enterprise Grants, or the RBEG Program, exists to help small businesses in rural areas get off the ground.  The grant can be used for things like infrastructural development, working capital for startup businesses, purchasing equipment, and real estate development. Grants will typically range from $10,000 to $50,000.
Visa Everywhere Initiative
The Visa Everywhere Initiative is a bit different than your typical small business grant program. This grant is awarded to startups that provide innovative fixes to existing problems.  This grant is awarded globally, so you're able to apply no matter where you are located. Visa chooses three finalists each year and awards them $50,000.
Wells Fargo Community Investment Program
The Wells Fargo Community Investment Program is focused on serving, supporting, and reinvesting in individual communities around the country. The grants are awarded in just about every state and typically go towards organizations like non-profits and community projects. However, they also award grants to small businesses that are making a positive impact in their community.
Small Business Technology Transfer Program
Next, we have the STTR, or the Small Business Technology Transfer Program. This requires small business applications to be in collaboration with a research institution for the purpose of scientific entrepreneurship and technological innovation. There are currently five federal agencies that are participating in this program. The grants will begin at $150,000. However, they can go up to $1 million.
Small Business Innovation Research Program
Last but not least, we have the SBIR or the Small Business Innovation Research Program. This grant is for small companies that are engaged in research and development with commercial potential. This grant is designed to stimulate scientific entrepreneurship and technological innovation. There are 11 government agencies that are currently participating in this program. Each of these governments will review applications while also creating their own research and development topics and eligibility guidelines. Grants begin at $150,000. However, if you show promise, you could be eligible to receive further grants up to $1 million.
Small Business Grants for Women
There are also a number of small business grants that are given out each year specifically to businesses and organizations that are owned by women.
Eileen Fisher Grant for Women
The Eileen Fisher Program is a grant that's given to small businesses that are owned and operated by women. Every year, the Eileen Fisher Program awards $100,000 in funds to up to 10 recipients. The goal is to invest in businesses that are interested in creating environmental and social change.
Girlboss Foundation Grant
Unlike some of the other grants on our list, the Girlboss Foundation Grant is awarded two times per year.  This grant awards $15,000 to female entrepreneurs in fashion, design, music, or the arts. This grant is a very competitive one, so make sure your application is creative and clearly describes your plan for innovation.
The Amber Grant
The Amber Grant is one that is given out by WomensNet and is perfect for women-owned businesses that are just getting started. The grant actually has a number of different initiatives but awards $25,0000 to one winner and $2,000 to an additional group of women.
InnovateHER Women Business Challenge
The InnovateHER Women Business Challenge awards $70,000 across it's first, second, and third place winners. Originally started as part of the Innovating for Women Business summit, this grant is now co-sponsored by the SBA.
Federal Agencies Involved In Grants
Department of Defense
No matter whether your technology research and development is meant for DARPA's advanced innovations, Air Force, Navy, and the Army, the Department of Defense offers grants that will help fund your products.
Department of Energy
The second federal agency that provides these small business grants is the Department of Energy. Their Office of Science participates in both SBIR and STTR programs. Topics include material science, clean energy, and environmental science.
National Institute of Health
This is a subset of the Department of Health & Human Services. They provide small business grants to businesses that are involved in the research and development of biomedical technologies that are commercially innovative.
NASA
Next, we have NASA. Wouldn't it be cool to collaborate with NASA? This is especially the case if you are going to be paid to be in collaboration with NASA. There are a lot of sectors in technology that are critical to developing for NASA. However, they are especially interested in renewable or alternative energy, energy efficiency, or efficiency ways of building spacecraft.
National Science Foundation
Lastly, we have the National Science Foundation (NSF), which accepts proposals in areas including medicine, science, and engineering. However, specific topics change on a yearly basis. It is a good idea to check out their YouTube channel, as this will tell you everything you need to know in order to fill out your application properly.
Alternative Small Business Grants
In addition to the more traditional small business grants mentioned above, there are also a number of alternative small business grants that are more focused on specific industries.
Distance Learning and Telemedicine Grant
This Distance Learning and Telemedicine Grant is provided by the Department of Agriculture. It is suitable for small companies and agricultural producers that are modernizing health and education in communities that are more rural. Specifically, these grants will be suitable for your business if you use telecommunications to provide health services or education services. Grants range from $50,000 to $500,000.
Value-Added Producer Grant
The Value-Added Producer Grant, or the VAPG program, can be beneficial if you are an agricultural producer because it can assist you in terms of working capital expenses, salary expenses, inventory costs, the cost of marketing and advertising, and processing expenses.
Rural Energy for America Program
The Rural Energy for America Program is also run by the Department of Agriculture. This grant is focused on small companies in rural areas that are eligible whereby they are looking to buy, install, or construct energy efficiency improvement technologies or renewable energy systems. You can also partner it with a USDA loan guaranty. They will back up to 75 percent of your eligible project costs.
How To Apply For A Small Business Grant
The first thing you should do when planning to apply for a small business grant is research. Do research on the types of awards you will qualify for, the type of awards that are available, and if your business qualifies for any special circumstances like being women-owned or veteran-owned.
It's also usually a good idea to get a professional on board to help with the process. Engaging a top-quality chartered accountant in the US is highly advised while you may want to take advantage of the services offered by a lawyer.
This will ensure that you have all of the details you require and that you put together a plan that is going to satisfy government requirements. Don't rush this process. Take your time to search for a lawyer and an accountant in the US with a good reputation and a history of dealing with funding issues.
A big mistake a lot of people make is simply thinking they can leave everything in the hands of their accountant. You still need to understand the ins and outs of public sector funding, which is why it is so important to do your homework. You will struggle to find a realm as competitive as this. You need to have a fully completed and targeted grant application, a robust financial model and a convincing business plan, and sometimes even this is not enough, as your application needs to stand out from the crowd.
In many instances, you may find that you are offered a government grant, but it may not be the full amount you initially applied for.  In these situations, your application will have a much better chance of being selected if you make it clear how you will fund the gap.
For instance, you may have savings to draw upon or you may get assistance from a friend or family member. You need to prove this to be the case to make your application convincing.
Aside from this, when making your application you need to show the effectiveness of public funding support. Demonstrate how this is going to help your project to take place, or perhaps it will ensure it takes place on a large scale or it will happen quicker. You also need to see the bigger picture and demonstrate this when you are pitching your concept.
It's not just about your business and your needs; you need to show that the funding they provide will work towards your project, which will, in turn, have a significant, positive impact on the economy. You should also show that you have a unique and robust selling point that will safeguard against displacement.
It should be no surprise that getting free money for your business in the form of grants will be difficult, but it is not impossible.  Find grants that fit your business and make sure that you spend a lot of time and effort on your applications. Your goal should always be to show how this investment in your business will improve the community you are operating in.
Small Business Grant Resources
Now that you're more familiar with some small business grants that are available to you and how you can apply for them, it's time to get started on your applications. Here are a few resources that will help you with your grant application process.